Are you a HUMAN RESOURCE department looking for some one Specialist (as external Consultor Company total expert in BILINGUAL high technologies) who have special domain on HIGHT Technology skills capable to apply EXAMS or Selections Candidate contents (using modern professional TESTER SOFTWARE OF SKILLS EVALUACION RESULT or direct voices INTERVIEWS, or using Technologies or construct some technology for: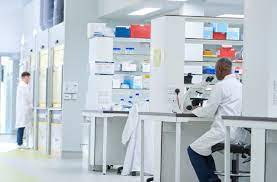 High specialization to detect Candidates skills around real Technitians + Software Destress…
Directs Interviews using Spanish, Portugues, English and French communication skills,
All them in areas like:
High specialization to detect Candidates skills around Software Development in this topics: magento, prestashop, wordpress, drupal, php laravel, codeigniter., NodeJs, Javascripts OOP, Java, Oracle, DataBases MS SQL, firebirds, MariaDB, Postgress SQL and others (list please).
Hight specialization to detect Candidates skills around Servers Technologies, Amazon Cloud (AWS), Google Clouds etc. or maybe around UNIX : aix, solaris, hp9000, sco unix, utrix, and some software engines inside like Cobol, Informix, Sybes. etc.
Or some one to handle your FOREIGN INTERVIEW, FLUIDITY, HANDLE, CULTURE around English, French and Spanish stuffs (for others deparments).
Don't hesitate state in contact with me, I m sure we can help you on those aspect, our rates for every one aspect is according of your budget, we can handle it juste give us the opportunity to demostration for you.
Our EXPERTICE and handle around ADMINISTRATION HUMAN RESOURCES handle could be some special success for your projects, just contact here for a representative from 9am to 2pm by Phone or direct by whatsapp (press righ-down button)we will answer and contact you as soon, your request with free cost.